WE'VE LAUNCHED (AND HAVE MOVED)
Enrollment for Supercharge your Productivity ends on 2/1/2021.
CLOSED FOR ENROLLMENT - SEE YOU IN 2021
The king of the jungle strolls the savannah in search of its next meal. 
Perched at the top of the food chain, the mighty lion has many dining options. 
Lunch could be anything from a furtive field mouse to a svelte antelope.
Yet despite the lion's positioning and prowess, it must choose wisely. 
Yes, the lion is fully capable of hunting, killing and eating a field mouse. But the energy required to do so would be more than the mouse's caloric value.
But the antelope represents a formidable foe. It's faster, bigger and stronger. 
Yet the lion is fully capable of hunting antelope.
And when it does, the lion and its pride are able to thrive and flourish.
$10 work is a treadmill to nowhere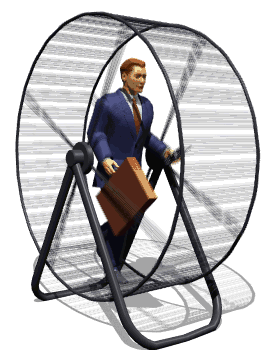 You're a lion. You hunt big game. It's how you roll.
Your prowess has helped you scale the company ranks, start new businesses from scratch and learn new skills to survive in a post-pandemic world.
But you've got a soft spot for low value work that doesn't move the needle.
You're

so good at Inbox Zero

it hurts.

Every single article in your Pocket queue is

tagged by topic.

And the

width of your Excel columns

are sized to perfection.
This work is so inconsequential, that we'll ascribe it $10 of value.
And $10 work is your field mouse.
Your belly is so full of field mice that you forget antelopes even exist
In the short run it's satisfying (and delightful) to eat the field mouse.
Some RadReaders have confessed to creating fake tasks, just to simulate that micro-dose of dopamine release (when they check the task off). 
Yet, no one ever achieved financial freedom by maintaining Inbox Zero.
There's a cost to $10 work. 
It shows up as:
The enduring fatigue that comes from

endless multitasking.
The paralysis

from looking at a monster task list and not knowing where to begin.

The low-grade anxiety of

always feeling rushed.
There is a path to $1,000 work
The lion has options. It can hunt hares, birds, wild hogs and even crocodiles.
And you have options too. 
You double down on Deep Work and Atomic Habits to move beyond $10 work.
You take a Python course on Coursera. Or get an executive MBA. 
And regardless of the path, you simply get really damn good at your job.
$1,000 work is when you start getting compensated for your unique skills. (Like the lawyer who bills $1,475 per hour.)
And as you scale your career and grow your business, this is the path will to a very good life.
But there's a missing piece.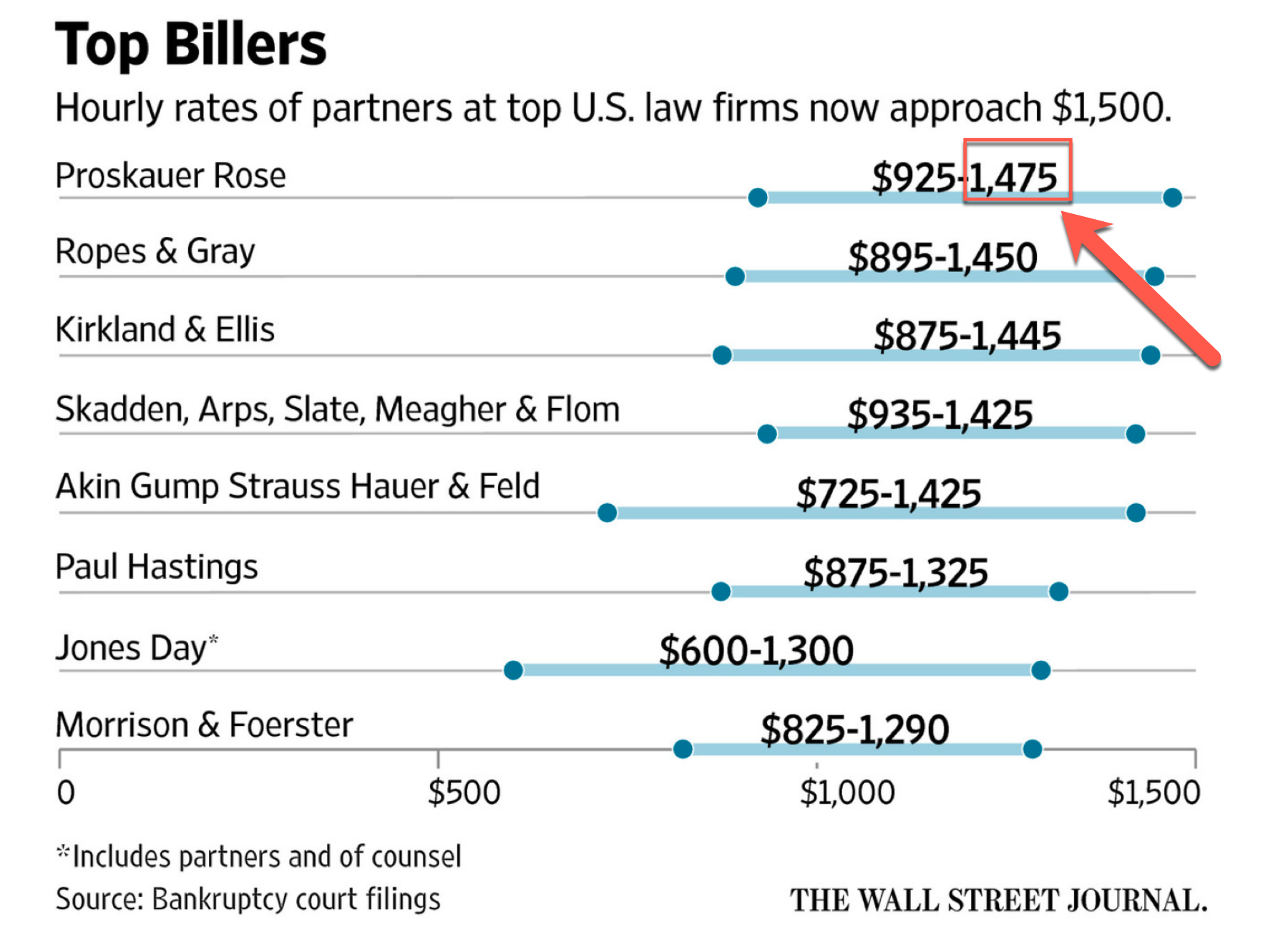 "Give me a lever and a place to stand and I will move the earth."
Archimedes
When the law partner stops working, the money stops coming in.
The skills are unique. But there's no leverage.  
So what is leverage?
Leverage is maximizing output for a given level of work. It's:
A company culture that attracts and

retains A+ talent
Sustained innovation

that keeps you one step ahead of your competitors.

Customer obsession

to build brand loyalty and pricing power

Effective communication skills

that make closing effortless
These are activities that keep working for you even when you're on vacation.
We're no longer talking about the antelope. It's hunting the elephant that feeds the entire lion pride for weeks.
$10,000 work is hard to define. And it's even harder to execute.
Why?
It doesn't release dopamine. So it never "feels productive."
And since the results aren't seen for years, we get lazy.
So we hit snooze and say: "I'll get to it tomorrow."
I'm Khe Hy, the Creator of Supercharge Your Productivity with Notion
"You really have been surfing a lot," observed my wife the other day. And she was right... why?
I had created enough leverage in my life to do the unthinkable: work a lot less.
That was because in 2019, I discovered the powerful Notion app that let me organize and fast-track all the competing priorities in my life. And save a boatload of time in the process.
Over the past decade, I've helped hundreds of high-performing executives and business owners get dialed into their biggest priorities through individual coaching, corporate workshops, keynote speeches, in-depth articles and tutorials.
I have used, analyzed and tested thousands of productivity tools and am convinced that Notion is truly a game changer.
And today I'm thrilled to teach Supercharge your Productivity, the premiere training course for anyone who wants to build a centralized system to manage your tasks, goals, and everything you consume digitally.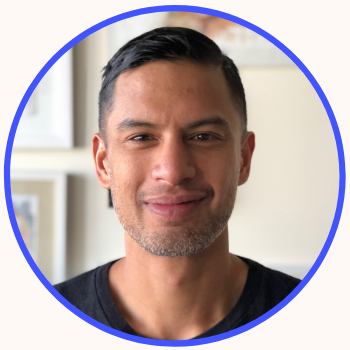 "Khe's Notion course freed up time and mental capacity."
"It enabled me to focus, prioritize, and be more productive everyday while executing on the ideas that I've had scattered across my notes and brain with no structure whatsoever."
MATT PETRE
Director at Invesco
It's a Notion course... but it's also NOT a Notion course
This course is not a walkthrough of Notion's feature set.
(You can go to YouTube for that.)
Instead, you'll design a comprehensive system that lets you:
Identify and execute $10,000/hour work to scale your skills so that you can live life on your own terms

Take giant steps towards your

Big Hairy Audacious Goals (BHAGS) 
Develop Keystone Habits

that take the effort out of living a healthier and more focused life

Nurture

key relationships

to say "goodbye" to transactional networking

Resurface ideas

you read years ago so that they effortlessly improve your Powerpoints and sales pitches
"It's a head-fake. You come in thinking you're going to learn a piece of software..."
"And you leave with a new understanding of how to think about prioritizing and getting things done."
TIM COURTNEY
TC Associates
Come on, I've heard the "Killer App" story before
I know - you're staring at your graveyard of unused apps (and unused Moleskins) with deep skepticism.
How on earth could a $5/month app deliver on such bold promises?
The tldr; is that Notion is a powerful and highly customizable tool for designing a centralized productivity system.
Not a shiny new toy, but one that will propel you towards your biggest goals and while freeing up time and mindspace.
Supercharge your Productivity teaches the same framework that I've used with clients at Lego Ventures, the New York Times, BCG, Google, the Red Cross and others to implement systems that scale their most precious resource: their time.
So if you're struggling with not just how to use Notion, but what you should be doing with Notion - this course is for you.
Case Study: Lego Ventures
I consulted the entire team at Lego Ventures on how they could improve their diligence process, develop their editorial workflow and build their internal knowledge base in Notion.
More output with less effort (is actually a thing)
Your BS alert is going off again. And it's totally justified.
But I know you've tasted the feeling of effortless action before.
Maybe you felt it when you are immersed in a complex problem and time just melts away.
Or when you drop into that perfect Warrior II - and since your body's in perfect alignment - your quads don't have to do any work.
In these flow states you notice something strange: too much effort sabotages the outcome.
High performing athletes call it being in the zone. Eastern Philosophy calls this principle Wu Wei... effortless action.
And when you tap into your Wu Wei, you increase your output by decreasing your effort.
Let's win back your time
Imagine opening your laptop and being greeted by a powerful system that you can trust.
This system would map out your daily plan, surface the $10k and $1k/hr tasks to complete before lunch, while eliminating procrastination.
As your day proceeds, your big client pitch literally writes itself as this system resurfaces your best anecdotes and quotes. Totally effortless.
With two taps, you can access a complete picture of your finances - making you a proactive risk-taker during uncertain times.
A notification reminds you that it's your favorite client's birthday. Sweet. Their address is there too, so you ship them their favorite California Cab (from the notes field) and get back to your day.
And there's an ease - an effortlessness to it all - that makes you your family's Chief Happiness Officer. You're perfectly in synch with the needs of your better half and kids.
"Supercharge your Productivity has unlocked a hidden superpower. It's positively impacted my real estate business and day-to-day coordination with my family."
"
I'm making better decisions, faster and more confidently than ever before. The course paid for itself after the first class, but the value keeps growing every month."
CHRIS KAWAJA
Founder at Catarina Ranch Investments
WEEK 1
Creating high-ROI habits that stick
Supercharge your Productivity kick-off with the building blocks of a Notion workspace - files, linking, inline tables and toggles - to build a habit tracker, meeting note templates, and your content library. You'll create the "exoskeleton" of your own Life Dashboard.
2 HOURS AND 15 MINUTES OF INSTRUCTION AND 11 TEMPLATES, INCLUDING:
How to use the Notion Clipper to intake all forms of digital content
Implementing Tiago Forte's PARA method into your dashboard
Creating tickler files to improve communication with your boss (or direct reports)
"I realized the power of Notion in Week 1 and overcame the buy-in hurdle that had stopped me from using it previously."
"I created a daily habit tracker for a few health indicators, and it helps me spot trends which motivates me to be healthier."
GUY MARGALITH
Civil Servant
WEEK 2
Your $10,000 work road map
Here you'll learn how Notion tables are not just spreadsheets. You'll create three of the Master Tables for your Life Dashboard (Task Manager, Library and CRM), learn to scale yourself using Customized Views and write your first Notion formulas.
2 HOURS AND 20 MINUTES OF INSTRUCTION AND 12 TEMPLATES, INCLUDING:
The right way to incorporate Kanban, Gallery and Calendar views into your dashboard
A smart CRM with built-in note-taking, tags and reminders
Customizing views using logical operators (IF, AND, OR) into your tables
"Khe's focus and expertise is test driving and synthesizing all things relating to human potential."
"I was totally baffled when I looked at Marie Poulin's Notion setup (on YouTube). I have 50 pages of notes, that didn't make a bit of difference! This course gave me a simple project to get me started with experiential learning."
KARIN PAYNE
Industrial Designer and Fine Artist
WEEK 3
Never type the same thing twice
The course takes off during Week 3 as we tap into the built-in leverage of Notion databases. You'll learn how to use Relations and Roll Ups to centralize all the information across your Master tables.
2 HOURS AND 22 MINUTES OF INSTRUCTION AND 6 TEMPLATES, INCLUDING:
The most powerful 3 words in Notion Create Linked Database
A personal portfolio tracker which tells you how much you'd lose in 2008
Inter-connect your individual notes to specific projects, goals and people
"I don't have to conform my way of thinking to the tool, I can use the tool to amplify how I already work."
"The multi-dimensional relational structure is how I tend to think about things, so it allows me to create a reliable repository of the many thoughts going on in my brain and how they relate to each other. It's the first tool I've found that allows me to do this."
MARY SAUNDERS
Co-founder at For Days
WEEK 4
A thank you from your future self
The last lecture brings all the pieces of your Life Dashboard together with a twist. Inspired by David Allen's timeless GTD principles, you'll build a series of capture, resurfacing and review mechanisms to ensure you're always dialed into the "Important, but not Urgent."
2 HOURS AND 10 MINUTES OF INSTRUCTION AND 4 TEMPLATES, INCLUDING:
A formula pack for creating Review functions across your life
A "resurfaced reading list" to rediscover your best ideas and content
Your final dashboard with all the personal flourishes (just like Marie Poulin's)
"Notion was kind of intimidating, so I wasn't sure I wanted to tackle it."
"
There's no way to use Notion to its full extent, or even close, without
Supercharge
your Productivity
."
BRIAN PORTNOY
Magnetar Capital, Head of Education
Supercharge your Productivity is designed to work for you, no matter how much experience or time you have.
I'm not going to lie. This course requires you to show up and do the work.
You'll build your own Life Dashboard (aka YourNameHQ), a final project capturing Notion's most complex features and a bevy of workbooks that will change the way you approach your life.
Supercharge your Productivity is taught as a mash-up of the Harvard Case Method, a coding bootcamp and a coaching engagement. (With the bonus of my hip hop and surfing references)
By the end of Week 1, you'll have a solid system for capturing and organizing your ideas, tasks, and all the content you read.
Once you've acquired these basic building blocks, the course opens up like wildfire. You'll start grabbing a CRM template and duplicating it into your dashboard; customizing the frequency of your quarterly reviews; and pollinating ideas across disciplines.
Plus, you have lifetime access to the recordings and templates - so there's no rush.
And after 4 weeks, we send you on your way with your own customized Life Dashboard and much more...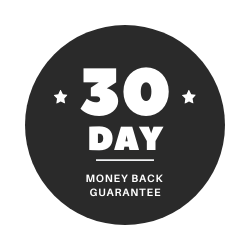 If it's not RAD, you get your money back. FULL STOP.
I'm 99% certain you're going to love this product, and that's one reason that with over 300 students, my refund rate is < 1%. I want to make sure that you're 100% happy with me, the product and your course experience which is why I always offer a full, no fuss 30 day money back guarantee if it turns out it's not for you for whatever reason.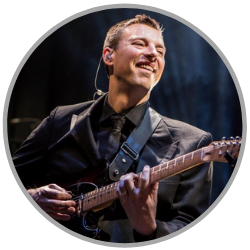 Josh Skaja
It's not about learning every possible feature of the tool, it's about making the tool an extension of yourself so you can use it to improve your life.
And to get to that point what you really need is a coach and I can't think of anyone who is better qualified to do that than Khe Hy. It's worth WAY more than it costs!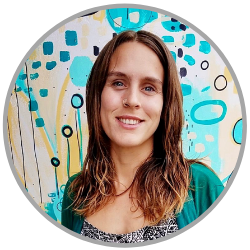 It's exhilarating to think about all the opportunities this new skillset is opening up.
Being in a small and diverse cohort brought lots of use-cases to the table and really helped me see the breadth of what is possible with Notion.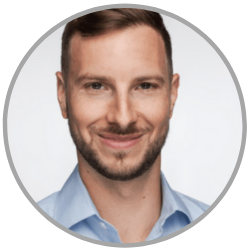 Chris Sparks
Today, Notion is our project management system, course dashboard, CRM, Kanban board, SOP warehouse, idea factory — and we continually uncover new ways to leverage what we learned from Khe about Notion.
Absolute no brainer investment.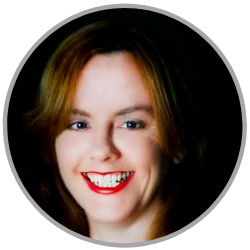 Ailish Irvine
I have abandoned roughly 15 Notion videos on YouTube to date. The difference being, people talking about themselves is not teaching.
Khe can actually teach.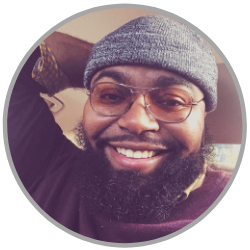 Tony Blount
Understanding both Khe's approach to productivity and Notion as a multi-dimensional tool has quite literally taken my "pipe dream" of working for myself and fast tracked it beyond anything I could have imagined.
If I had it to do again I would have paid double if I knew what I would have gained. Make an investment into your life.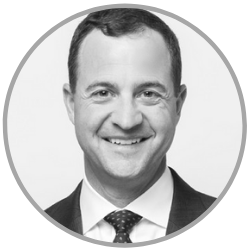 Ted Seides
Supercharge your productivity not only got me started on a powerful platform, but also changed the entire way I think about organizing my information.
I'm faster with my task list, use a workflow for my busiest work, and even plan and print my babysitter's schedule with the click of a button.
Course schedule
The course combines 4 weeks of live instruction with pre-recorded modules, templates, and in-person office hours.
While we've found that attending live always leads to the best results due to participation and student collaboration, we've designed the course in a format made for someone who's always on the run. (In fact, 60% of the students watch the lectures on replay.)
September 15th at 8 PM EDT: Creating high-ROI habits that stick
Sep. 22nd (same time): The $10,000 work roadmap
Sep. 29th: Never type the same thing twice
October 6th: A thank you from your future self
And the Premium Edition adds 4 more live Implementation Workshops led by Khe:
October 13th at 8 PM EDT: Fortify your life dashboard
Oct. 15th at 1pm EDT: High Output Project Management
Oct. 20th at 8 PM EDT: Build your knowledge vault
Oct. 22nd at 1pm EDT: Notion UI and design principles
All lectures, Q&As, tutorials and templates are available on-demand and the course will adapt to your busy schedule.
FAQ


So...what is this course really about?
This course is about designing a centralized system to take control of your life's biggest priorities. You'll finally have one dashboard to manage your tasks, goals, and everything you consume digitally.
It's a course about the Notion app, but it's also so much more than that. It's about organizing your life, and freeing up your time to do the high leverage (i.e. $10K) work you want to be doing.
I'm skeptical about online courses. How is this one different?
It's about as close to an in-person class as an online-course can be. Here's how that's possible:
4 live lectures with Khe (75 mins each)
4 live office hours with Khe (60 minutes each)
12 live implementation sessions with our Teaching Assistant (Filip Rankenberg) and four Alumni mentors (45 minutes each)
For those counting, that's nearly 20 hours of live instruction. (And about 50% more for our Premium enrollees).
This is in addition to a real-time Slack community, pre-recorded modules on every Notion feature and deep dives into topics like Habits, $10k work, BHAGs and Networking.
We've been using this format long before COVID-19 hit -- in fact, some university professors have approached us about how we optimized for our student engagement.
Why can't I learn all this for free on the Internet?
You absolutely can, and that's how I did it. The course taps into 500+ hours of research into Notion (not to mention studying productivity strategies since 2001) and then synthesizes it into a handful of relentlessly pragmatic modules. It's a high-leverage (and time-efficient) way of achieving Notion mastery.


How can a single app solve so many unique problems?
Notion is part of a movement in software development called "No-Code." These apps are backed with functionality that lets you effectively build apps on top of them. Using a car analogy, No-Code apps don't just give you the car, they give you the components (chassis, tires, transmission) to build the car itself. And this course will give you mastery of every component so that you can customize Notion to your own use cases.
I'm not a CEO or executive - is this course still for me?
Are you interested in organizing and managing all the competing priorities in your life? Spending more time doing high-leverage work that moves the needle? If so, then yes, this course is for you.
We've had CEO's, classroom teachers, artists, indie hackers, portfolio managers, entrepreneurs, venture capitalists, philanthropists and everything in-between.
My company uses Microsoft Office (or gSuite). Is it still worth it?
Absolutely. The system you'll design can support both personal life and work life. As an individual contributor, you'll find Notion will quickly supplant any tools you use to draft, write, and organize your professional life. Yes, ideally your team will eventually use Notion - but getting your projects out of Notion and into other platforms is frictionless.


Will the course be overwhelming for someone who's not technical?
That's what's magical about Notion. Remember the first time you used an iPhone? It's literally that smooth and easy. The most technical part of the course will be akin to creating formulas in a spreadsheet (and we'll even support those questions in our office hours).
When does the course start and finish?
The course starts on 9/15 and takes place on Tuesdays at 8 pm EDT for four consecutive tuesdayReplays will be available within 12 hours of each class.
How long do I have access to the course for?
How does forever sound? After enrolling, you have unlimited access to this course for as long as you like - across any and all devices you own. You'll have lifetime access to the replays, mini-modules, and templates.
Is Notion paying you for this?
Nope. It's pure early-adaptor evangelism and me eating my own cooking. I am the "Notion Pro" for LA, which means they buy me pizza and send swag in exchange for hosting events.
What if I'm unhappy with the course?
I've spent years building up trust in the RadReads community and I'm not about to jeopardize this relationship. If you are unsatisfied with your purchase, contact us in the first 30 days and we will give you a full refund - NO QUESTIONS ASKED.
I'm really interested in this course but it's not financially possible. Do you offer any scholarships?
We sure do. We encourage you to submit an application.


I still have questions. Who can I email?
Feel free to shoot Khe an email with any outstanding questions. I can be reached at hello [at] radreads [dot] co.